By default, the PWA is connected to your router using WPS. If the router does not have WPS functionality, you can manually integrate the PWA into your wireless network.
Please make sure that a sufficient Wi-Fi signal is available at the installation location of the PWA. If the signal quality is too low, please use a Wi-Fi extender to increase the Wi-Fi range.
Option 1: integration via WPS button
Press the WPS button on your router.

Plug the PWA into a socket and then press the WPS button on the bottom of the adapter.

During the connection, the WPS LED flashes green. If the connection is successful and the camera is connected to the adapter, all LEDs light up green.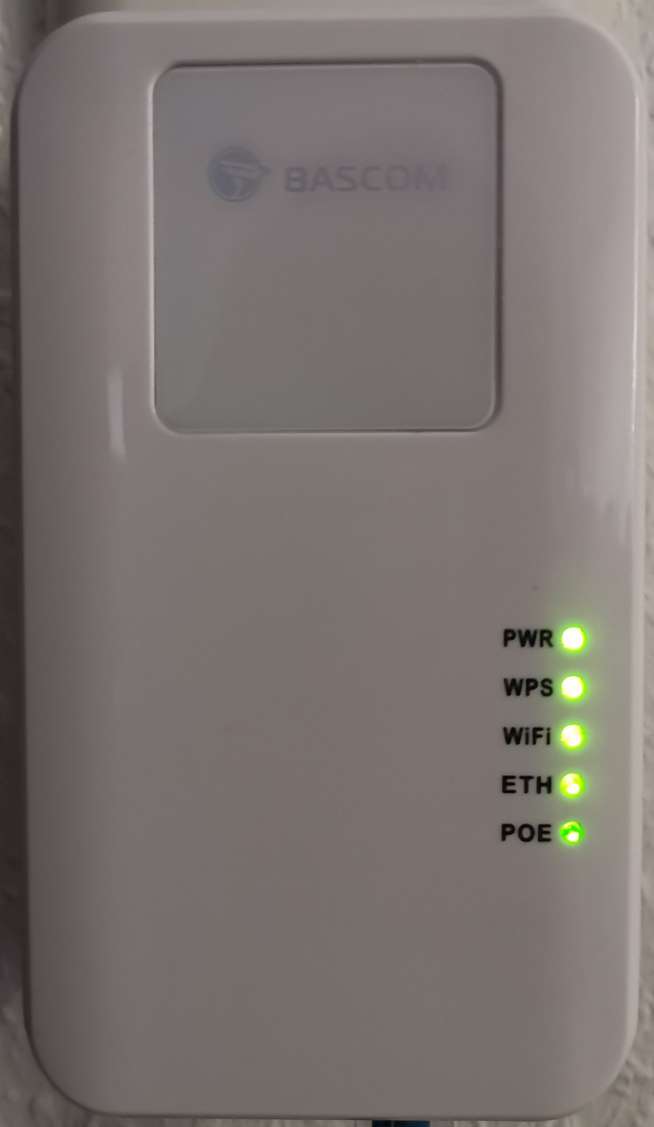 Option 2: Manual configuration (no WPS available on the router)
1. Plug the PWA into an electrical outlet and connect your computer directly to the PWA using a LAN cable.
2. Adjust the IP configuration of your computer to that of the PWA to carry out the configuration:
For Windows: Open Network and Sharing Center > Change adapter settings > Right-click on the adapter > Properties > Internet protocol TCP/IPV4 > Properties > Use the following IP address.
Enter the following data:

IP address: 192.168.1.123
Subnet mask: 255.255.255.0
Standard gateway: 192.168.1.254
For MAC: Open Settings > Network.

Enter the following data:

IPv4 configuration: manual
IP address: 192.168.1.123
Subnet mask: 255.255.255.0
Standard gateway: 192.168.1.254
3. Save the settings and open Internet Explorer (Windows) or Safari (MAC) as a browser.
4. Type 192.168.1.254 to connect to the web interface of the PWA.
5. Then enter the username admin and the password admin.
6. Navigate to Settings and then select Site Survey.
7. Select your network using Select and then click Next>>. If your network does not appear automatically, click the Site Survey button in the middle to restart the network search.
8. Enter your Wi-Fi password under Pre-Shared Key and click on Connect.
9. Click Reboot Now to apply the changes.
10. Reset the computer's network settings from step 4 to the default values.