In this article you will learn how to adjust the dome camera XD10 in your angle and attach it to a wall.
1. Remove the ring with the Bascom logo by turning it.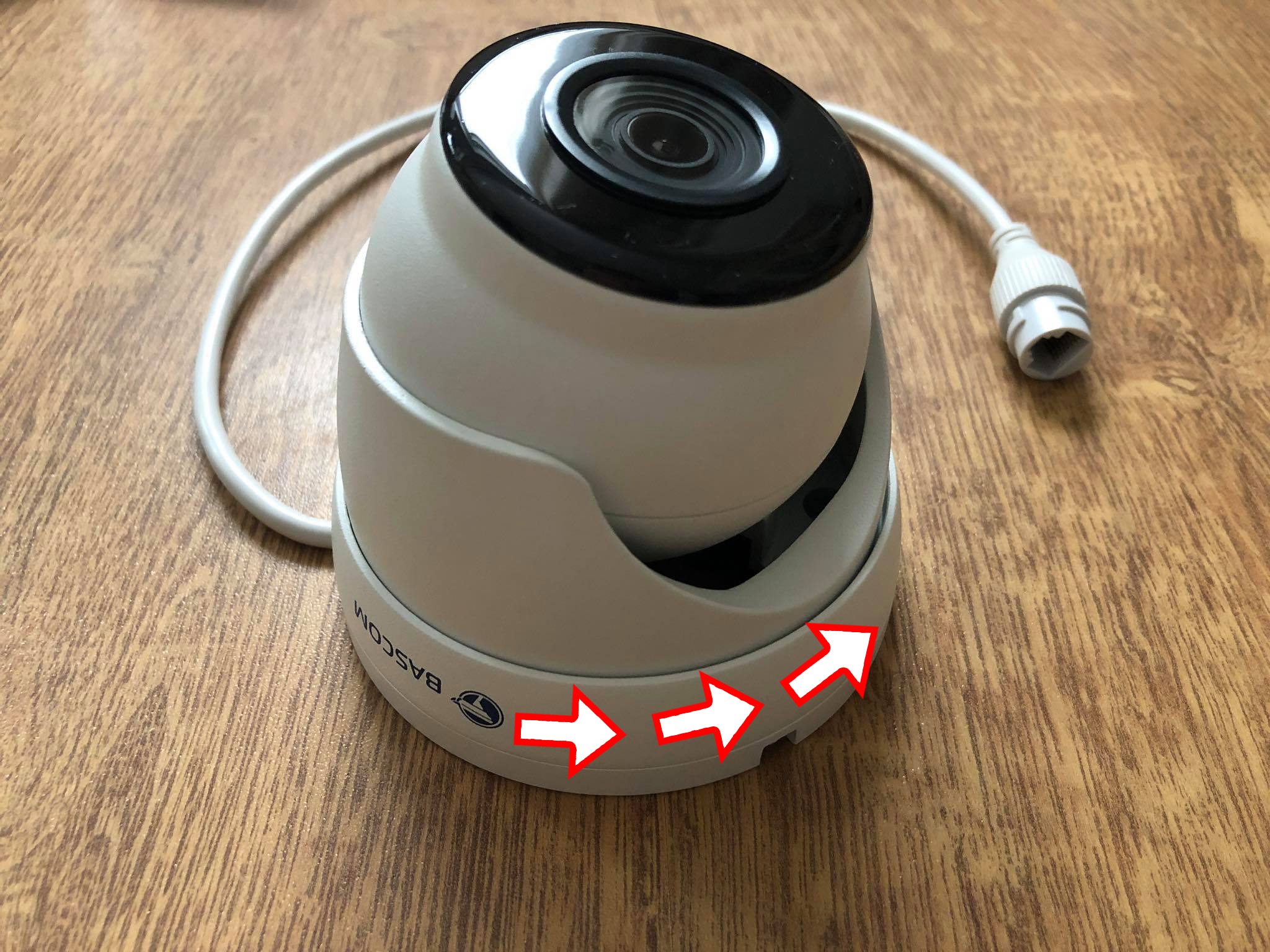 2. Disassemble all parts of the camera.
3. Place the sticker in the appropriate place and attach the bracket.
4. Reassemble the camera in reverse order.
5. Adjust the camera by turning the lens.
6. Tighten the ring to keep the lens in place.