In this post you will learn how to attach the wall bracket to a wall using a dome camera.
1. Mark the 4 drill holes for the bracket on the wall.
2. Remove the 3 Torx screws and remove the protective cap.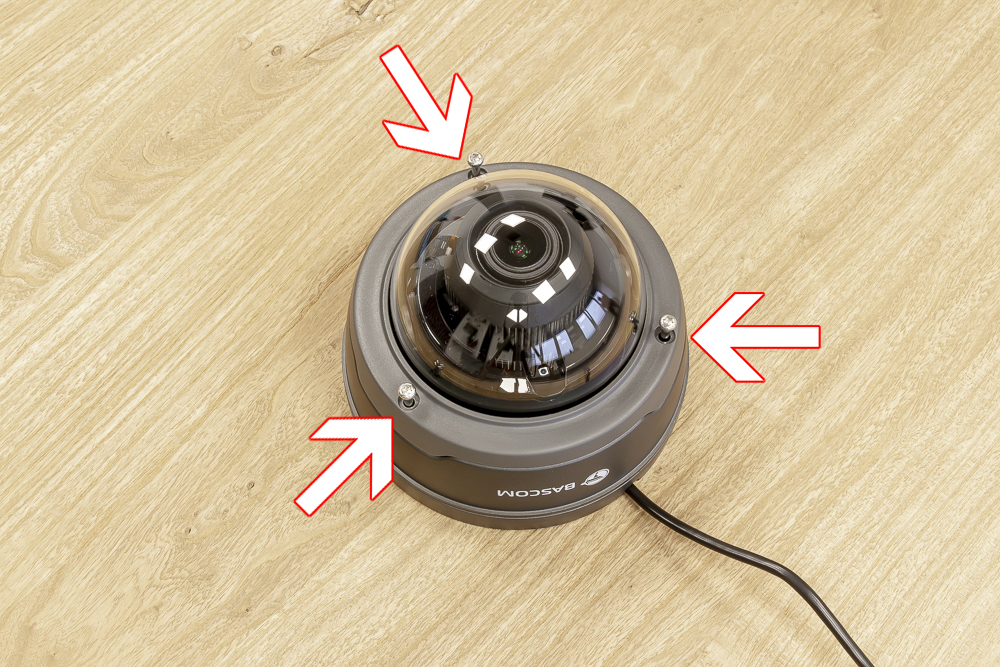 3. Run the camera cable through the channel in the wall bracket.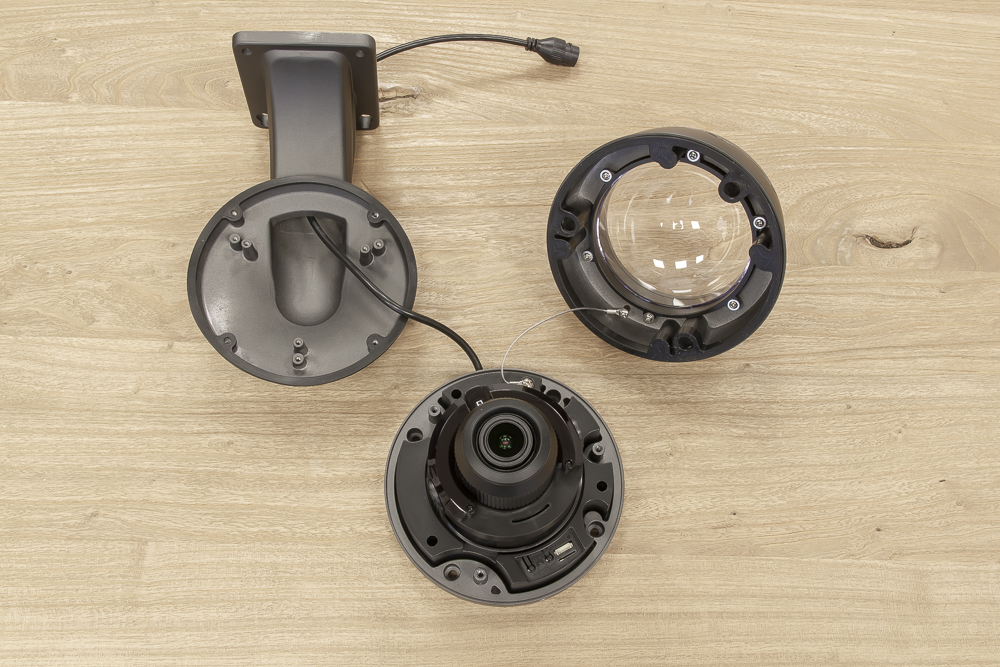 4. Attach the camera to the wall bracket using the 4 screws provided. Make sure that the marking on the camera ring points towards the wall as in step 4.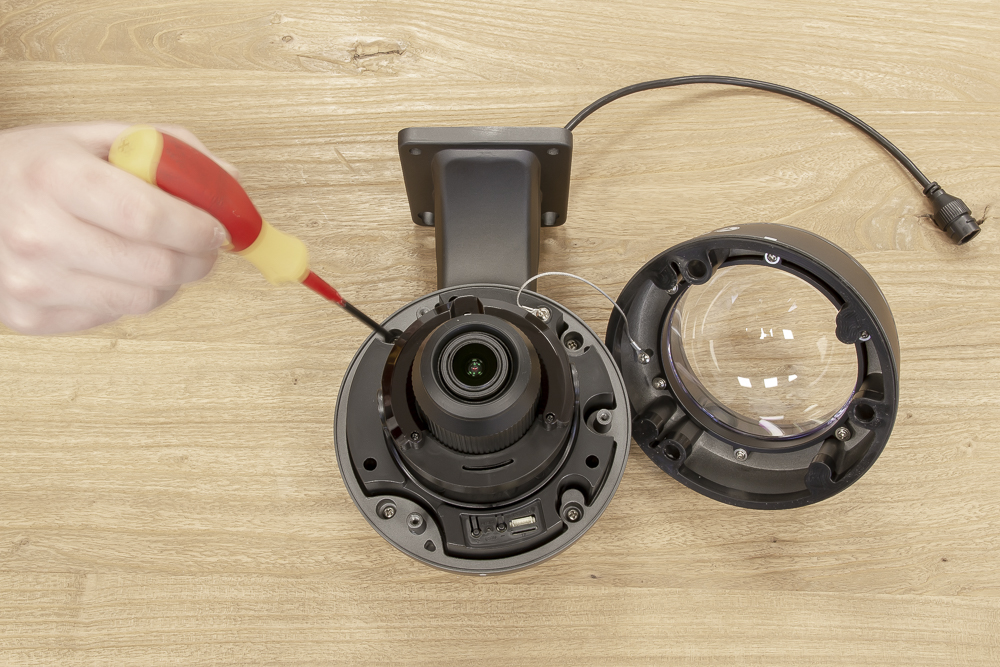 5. Replace the protective cover on the camera and fasten it with the 3 Torx screws. Make sure that the marking and the arrow are on top of each other.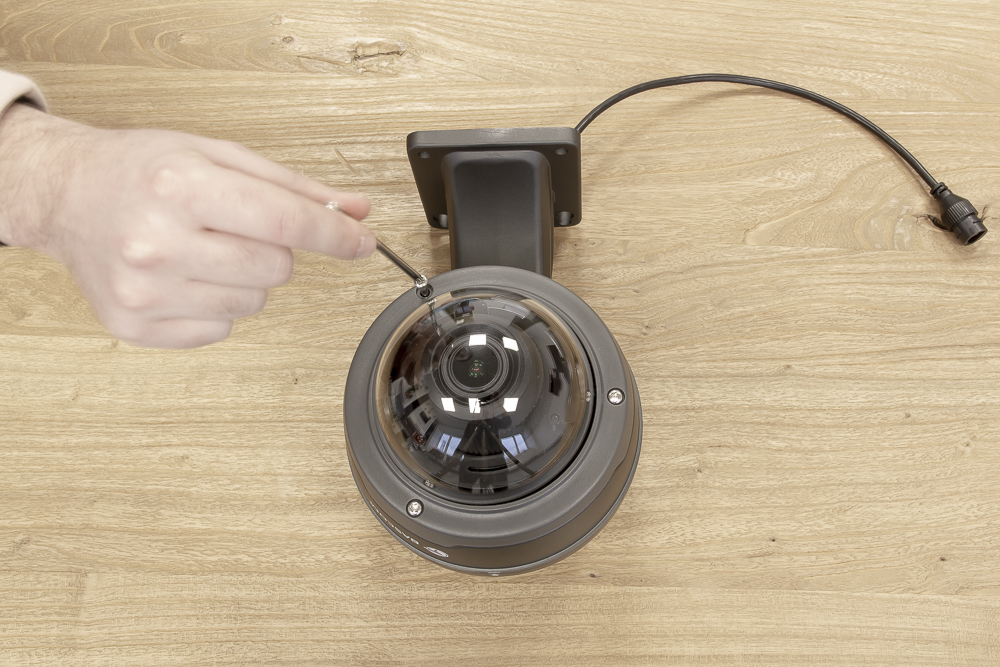 6. Attach the wall bracket to the wall with the 4 screws (2 screws per side).